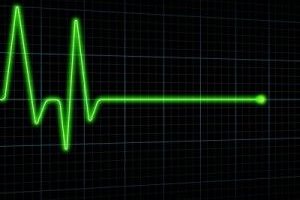 An article in the Los Angeles Times in 2011 caught the attention of those who work in the treatment field. Despite the widespread availability of treatment throughout the world, for the first time in history, drug deaths outnumbered traffic deaths in 2009. This is the first time in the 30 years that records of drug fatalities in the U.S. have been tracked that they have exceeded traffic accident deaths.
Most of these are due to the increased use of pharmaceutical pain medications. While there has always been a problem with prescribed medication abuse, it has reached epidemic proportions in this country. Reports are that these deaths are more prevalent than those from cocaine and heroin combined.
Do we have a solution? Do we begin to hold accountable the companies who manufacture drugs that are more and more addictive in nature with the advent of each new "miracle drug" they create? It is also reported that one of these drugs "Fentanyl" is 100 times more powerful than morphine. Understandably, this is a great thing when someone is dying from a painful form of cancer and needs this medication to offset the tremendous pain of this or any other disease. Perhaps the key is to monitor and control these medications more carefully; but how?
Perhaps it would be pertinent to require that profits gained by drug manufacturers in this country from the sales of pain and antianxiety medications be used, in part, for funding treatment programs and informational programs aimed at the populations most likely to abuse prescription pain and anti-anxiety medications. This would have a two-fold impact. The first would be that treatment agencies could rely on additional funding that is being eliminated nationwide at this time. The need is greater than ever, but the funding for treatment services is quickly drying up. The second would be that agencies providing education and information to the populace could benefit from some of the most sophisticated and well-funded ad campaigns in the U.S.; those coming from the drug manufacturers. They have an incredible advertising and promotional capability. If that capability could be harnessed to spread the word about the dangers of abusing these substances more effectively, it would allow agencies now operating on minimal budgets to increase their impact and voice.
These may be simplistic visions of ways that drug companies could become involved in lessening the impact of their medications and mitigating the damaging effects that abuse of their products is doing. But it's a beginning to a great conversation. Imagine the wealth that would be created for those who work in the fields of providing affordable and low-cost treatment services nationwide. There are many numbers of persons who cannot afford treatment, who have used up their insurance benefits and not yet maintained abstinence from these drugs, and many more who do not know the high incidence of addiction that is associated with the abuse of these medications. While those who are savvy about substance abuse understand the dangers inherent in using these medications, even as prescribed, millions are naïve about them. They trust their doctors to treat their pain symptoms and become involved in a horrible cycle of pain medication abuse. Young people are dying, old people are dying, middle-aged people are dying; and many of them do not set out to become addicted to the drugs that provide them relief from pain that is very real in the beginning. Nor do they understand the consequences of mixing them and taking too many. It is high time we have the means to communicate this message loud and clear.
---
Kelly McClanahan has an MSW in clinical social work, with a specialization in substance abuse treatment. Having worked in this field for over 20 years, she is currently working on her certification as an addictions' counselor.