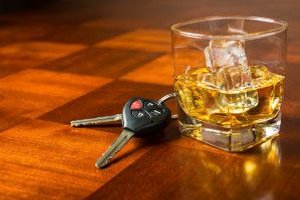 The U.S. has long implemented ignition interlock devices (IID) or sobriety systems that lock a vehicle's steering column if a driver's blood alcohol content (BAC) tests too high. The current technology involves measuring a driver's BAC through blowing into the device, and then automatically disabling the ignition if results are above the legal limit of 0.08 or higher.
In 50 states, these devices, which are essentially installable car breathalyzers, are part of post-DUI conditional reinstatement of driving privileges. However, it is estimated that before one person is convicted with a DUI, they would have already driven drunk an average of 80 times.
Within the following decade, proposed devices are expected to roll out a more advanced device that would either be pre-installed in new cars or incentivized by insurance carriers to be installed in most cars. Armed with newer technology, the device will be able to use infrared light mechanisms to do the same job as IIDs, as well as make for a more cost-effective vehicle production and new vehicle purchases. Future devices would also take less than half a second to measure BAC with either the driver's breath or fingertips.
Technology Advancement that Phases Out Costs
DUI driving accidents have created serious fiscal concerns in many states. They cost federal and local governments and tax payers about $51 billion each year. An estimated $1.25 million is spent on injuries caused by drunk drivers. At the same time, the U.S. has to pay costs of police enforcement for DUI traffic violators, costs for legal processing of DUI convictions, or the staggering costs of imprisoning repeat offenders who usually end up serving longer sentences in most states.
This is why outcomes for these new devices could be substantial, given an estimated forecast of about 85 percent reduction in alcohol fatalities. With this device installed in most cars, the U.S. will be able to reduce the numbers of drunk drivers caught each year by generally disabling most drunk drivers from being on the road.
Phasing in the fruits of this project, which the organization Driver Alcohol Detection System for Safety (DADSS) started in 2008, would take an estimated 15 years. Ideally, an incentive for the small installation cost of the technology could be found with insurance carriers. For those with current DUI convictions, the benefit would be the reinstatement of driving privileges with the device. For new car purchasers, benefits would include reduced rates for those with previous DUI and a possible discount for all drivers. A similar incentive was given in many states with the advent of air bags in new vehicles.
Industry Leaders Lay the Groundwork
DADSS, which has piloted this program, is an organization comprised of the two most powerful government and private sectors, National Highway Traffic Safety Administration (NHTSA) and the Automotive Coalition for Traffic Safety (ACTS). The NHTSA is a U.S. Department of Transportation agency that carries out traffic safety programs across the country. Meanwhile, ACTS represents the world's leading automobile manufacturers.
As part of the effort to push the project forward, a federal transportation bill was proposed in 2012 that contained a measure that would give the NHTSA $24 million over a two-year period for the development of a program that will fully augment the new devices in vehicles.
An online report from Nissan, the automobile manufacturer, has also spoken about a test model that stops the transmission from operating within the vehicle when alcohol is detected in the palms of the driver. The car would also detect alcohol content in the automobile cabin's air by using sensors located in several seat compartments. Other systems under development even includes camera technology that measures drowsiness in the driver's eyes as well as drift control when the driver veers repeatedly from the driving lane.
The NHTSA and ACTS, through DADSS, continue to work collaboratively to develop and implement the tools toward creating safer roads for billions of drivers in the U.S. and, eventually, around the world.
---
Kelly McClanahan has an MSW in clinical social work and a CATC IV in addictions counseling. She teaches meditation and mindfulness, specializing in addiction and trauma. She also leads workshops and seminars on treatment of addictive disorders and stress reduction.